The Lumber Baron's House Press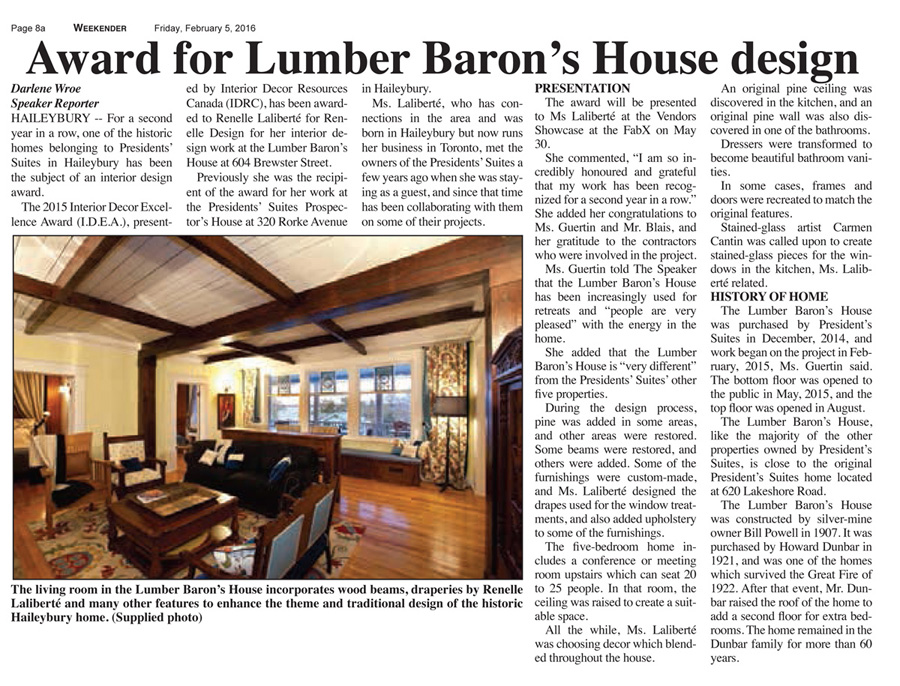 The Prospectors' Press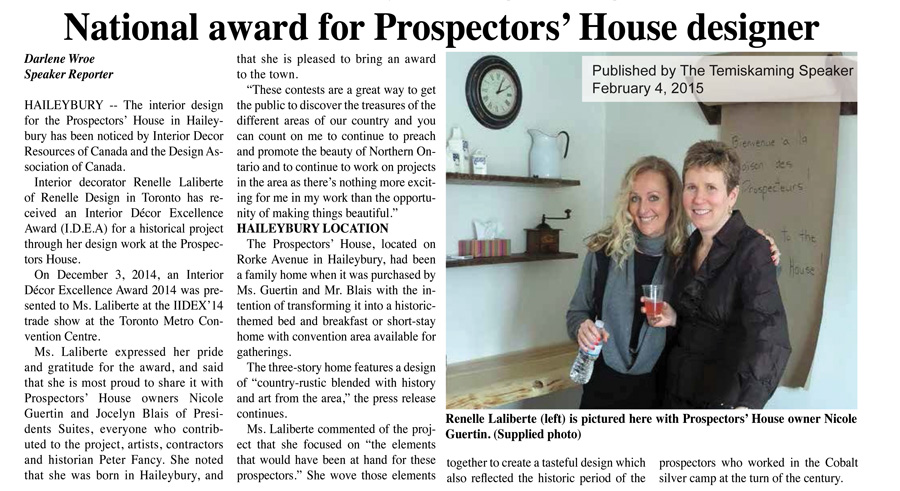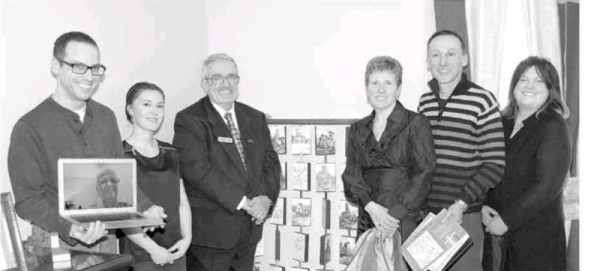 Featured in The Weekender
This article explains how in the above photo you can see the art set up as a matching game inside the inn where the prospector art created by Laura Landers was attached to wooden blocks that can be spinned along the vertical poles. These works then were utilized in the colouring book and matching games above. It also elaborates on the concept of The Prospectors House.

See The Globe And Mail's article on The Prospector's House and memory game here!

TFO Promotional Video
French Television of Ontario (TFO) created this amazing video on the prospector's house! Don't miss it!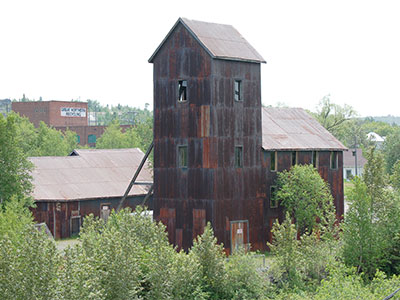 Northern Ontario Business
See Northern Ontario Business' charming write up by Ian Ross here.
It discusses the history and redesign of The Prospector's House!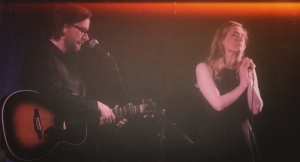 Luc De La Rochellière and Andrea Lindsay

In this French interview, Luc De La Rochellière and Andrea Lindsay mention their favourite Northern Ontario tour stop was The Prospector's House!