The Lumber Baron's House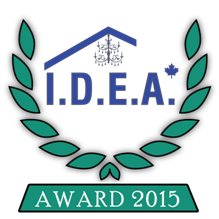 The Lumber Baron's House is located in Haileybury Ontario along the shores of beautiful Lake Temiskaming. The lumber industry started in mid 1800's when J.R. Booth, one of the richest man in Canada had the logging rights all around the lake. This was before any pioneer settled in the area at the end of the century. The great white pines we're harvested and squared in order to attach them together to float as rafts all the way to Quebec City to be shipped in London.
In 1903, while the Temiskaming & Northern Ontario railway was being built through Cobalt some of the richest silver mines in the world we're discovered. News of the discovery spread like wild fires and thousand of people arrived to find prosperity. www.lumberbaronshouse.com
View this video in French
Living Room
---
Before Photos
---
Dining Room
---
Before Photos
---
For full details on The Lumber Baron's project, click here

---
The Prospector's House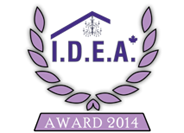 Located in the center of Haileybury, this project honors the prospectors who came to Cobalt (sister town) more than one hundred years ago to develop the mines. The name called for a rustic style and the vision had to amalgamate art, tourism and design.
For full details on the project, here's a Press Release that was prepared for a press conference at The Prospector's House on May 1st based on an interview Renelle gave to a journalist from the area which fully describes the project.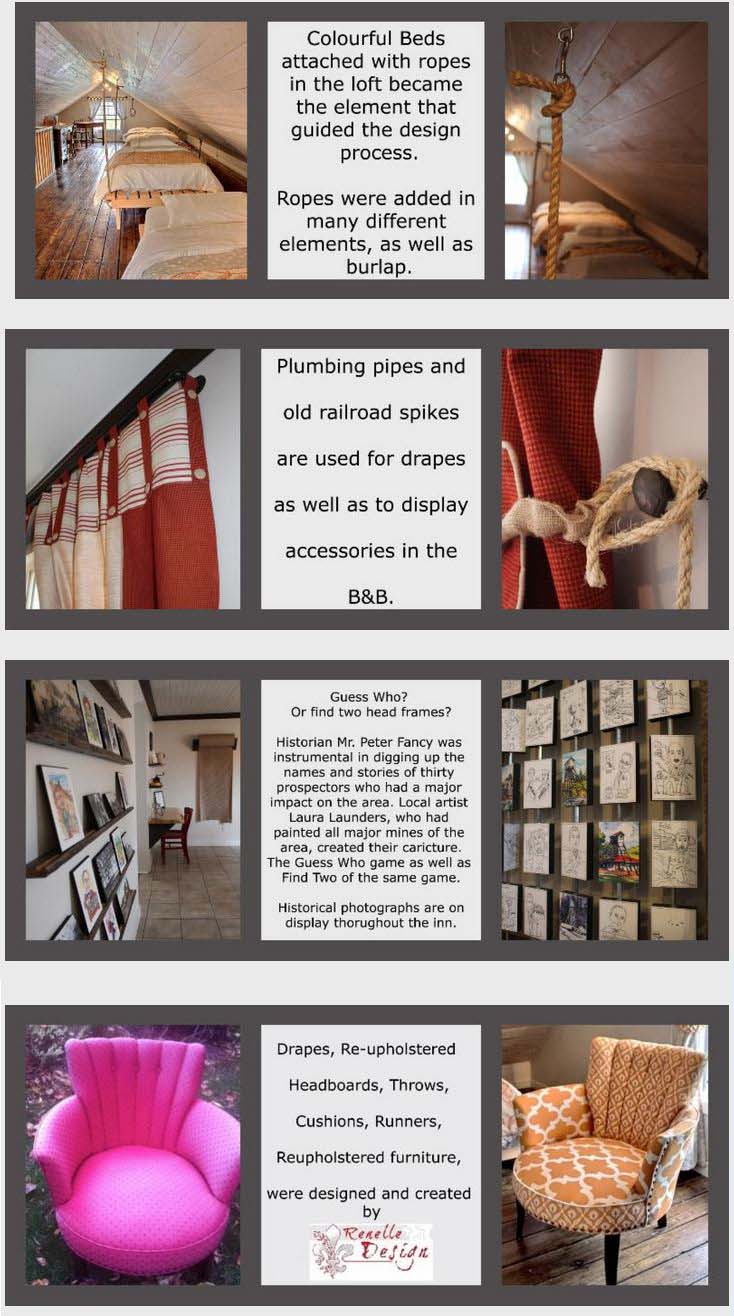 Renelle Design Servicing BBCanada.com